So, you have heard that there's a new crypto fad in town, and you crave in for some action.
This is exactly what you have been looking for.
In our previous blog we talked about the NFTs and the compatibility of Block Babies with the technology. Today we're all set to take you on a ride to world of Lead Babies and how can you make heaps of cryptocurrencies through them.
Just hop into our speedy bandwagon and let's get started.
Leading all the way!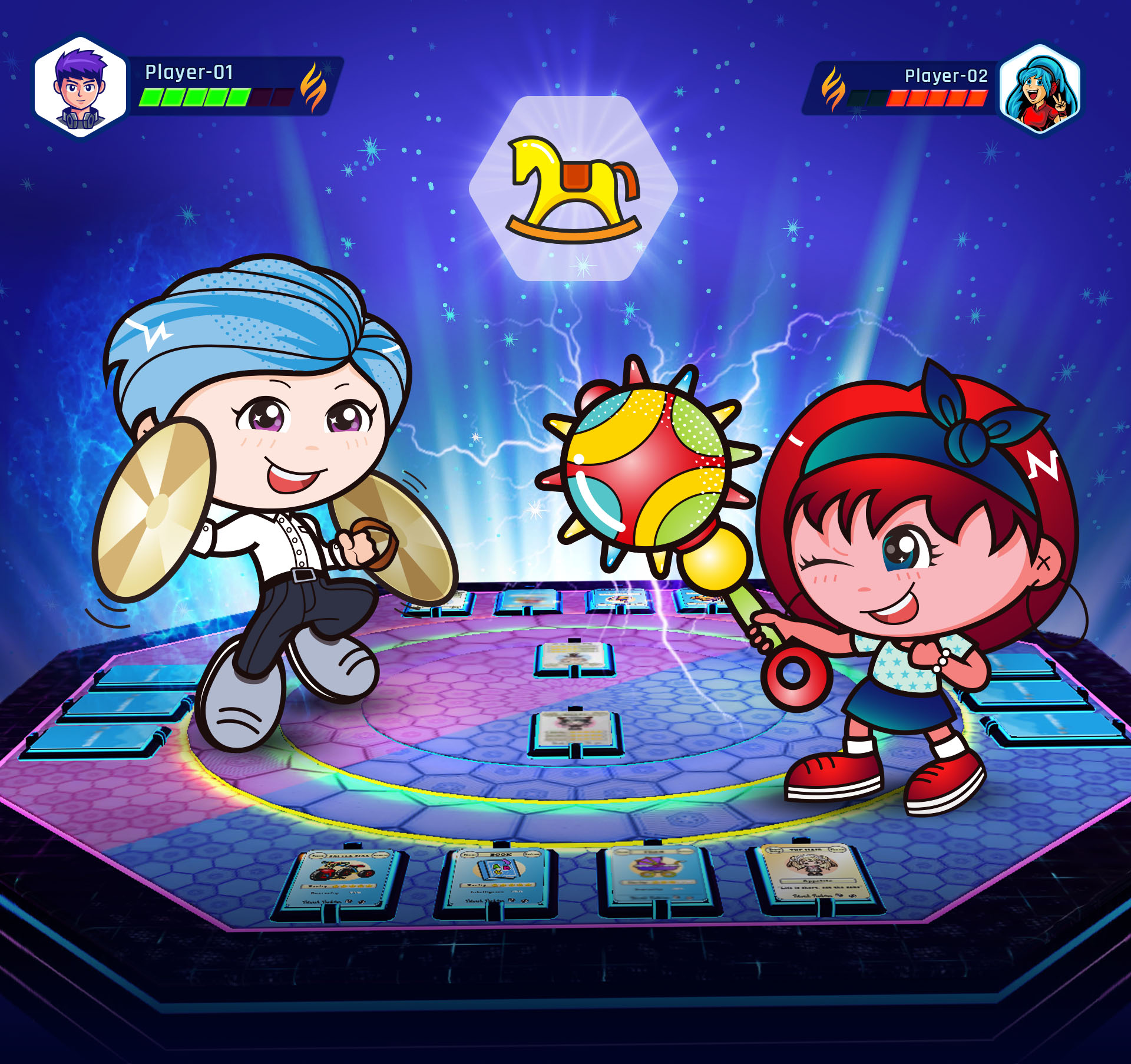 Lead Baby Cards- the world of Block Babies revolves around these uniquely designed cards. You can buy, retain, or even sell them in the marketplace to earn those greens. Every card is unique and once you purchase it, you own it completely. It will not be duplicated, multiplied, or destroyed by any chance.
What more do the babies do?
Lead babies in particular are a little allergic to sleep. They protect you from the constant attacks of your opponents by undergoing some serious endeavors such as - Battling and Questing.
These cards are the superheroes of the game. Whereas other cards are designed only to support the lead babies through various ups and downs during the battle. Winning or losing a battle contributes to the attribute scores that increase or decrease the value of your baby card. If the value of your card is high, you can sell it and earn high rewards.
On the other hand, Questing is the adventure ride that boosts scores of your Lead baby cards. Questing brings with itself the experience required for these naughty ones to grow up! This is what questing can provide you with:
• Increased or decreased value in terms of attributes
• Increased or decreased experience points.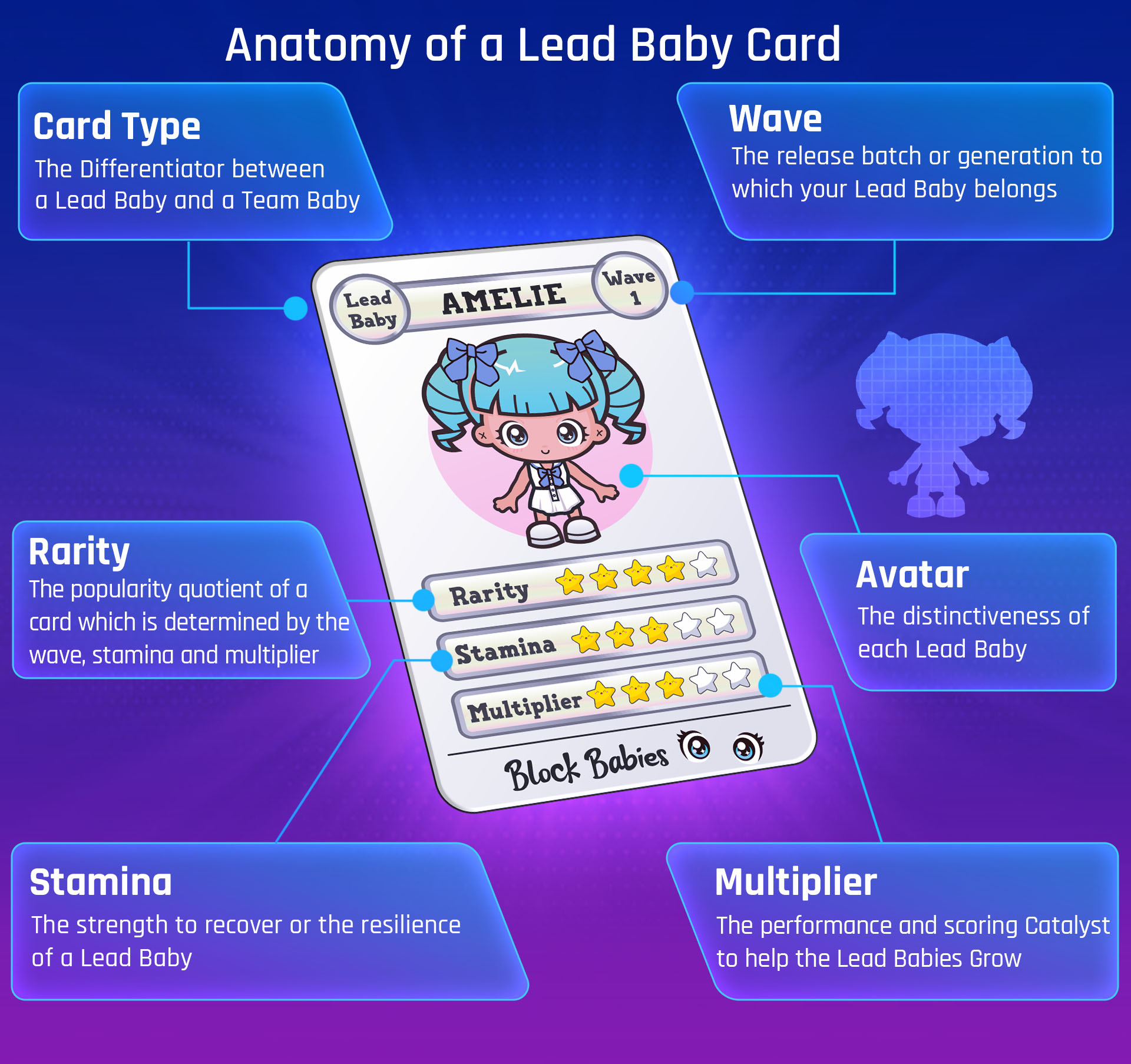 Meeting the Siblings
There are two basic types of Lead Baby cards, and they are:
• Trainee Card:  These cards are designed to bring that little extra. These are available free of charge to play with. Trainee cards are specifically for users who are not interested in playing using cryptocurrency.
• The Wave Card:  The players have to buy the wave cards through auction waves from the platform. The process is exactly the same as buying NFTs online.
The only difference between both is that Trainee cards cannot be sold whereas you can earn oodles of money by selling a wave card that is high on attributes.
Which attribute will it be?
Attributes for Lead babies are similar to that of a human's generic nature. It essentially is about how you reflect on and communicate with the outer world. Your nature decides everything for you, whether you are jovial, egoistic, happy-go-lucky, etc! In the world of Block Babies, the attributes determines the nature of each combat. These attributes are:
• Adorability:  Add the giggle and that twirl! Oh- yes, bring out the most adorable side of your babies by making them even more adorable.
• Persuasion  Let your babies reinvent the world around you! This attribute let them persuade the world in a unique manner.
• Patience:  Here's a tip- try to add a pinch of patience with dollops of attention! Patience helps them to conceptualize the win for you.
• Sleep Skills:   LA baby issugar and spice and everything nice- especially when taking a nap! Level up to make your baby feel fresh and energetic!
• Appetite Perfection only exists in babies and pastries! Build an appetite and let your lead baby eat everything- Opponents you better watch out!
• Playfulness These squirmy little beings are awesome once you let them be themselves! Let your babies embrace their individuality to stand ahead of their opponents.
• Obedience  There are two lasting bequests you can give to your babies- One the Roots, the other is the Wings!And, both require discipline and obedience.
• KindnessKill em' all with kindness! Level up your cards with kindness and win over your opponents by making them- Aww…struck!
• Intelligence A baby has shining eyes, with an open mind aimed to spread magic all around! Spellbound others with by adding a little intelligence to your cards.
• Dexterity hearts with some skillfulness and let your little one lead the way with it!
Diving a Little Deeper
The Attributes of your Lead Babies influence the following aspects:

• Experience Points (XP): Just like the lessons learnt from life experiences, every lead baby card comes with the opportunity to earn some points based on their battling and questing experience. Here's how it works:
- Your lead baby card will earn 10% XP on every battle you win.
- Oops, you will lose 10% XP on losing a battle.
- o You can even buy experience points using cryptocurrency
• Levels: The Lead Baby card has various levels. These levels increase automatically when a card reaches the desired experience points. With every step you take ahead to level up, the attributes increase too and so does their value.
• Wave: Wave numbers refer to the batch or generation in which your Lead baby card was born. Presently, the cards available on the platform fall are generation 1 cards as they have been developed, purchased, and sold under the first wave of the platform.
• Stamina: Stamina stars refer to the revival speed of your baby after a long hard battle or quest. The purpose of the stamina feature is to give both the lead baby and the players some time to rest and wait for that stamina or energy to revive.
• Multiplier: These are the bonus points that you earn to level up your Lead Babies.You earn multiplier stars based on your experience or attribute points by winning battles or participating in the quests.
The Star Distribution of Stamina and Multiplier: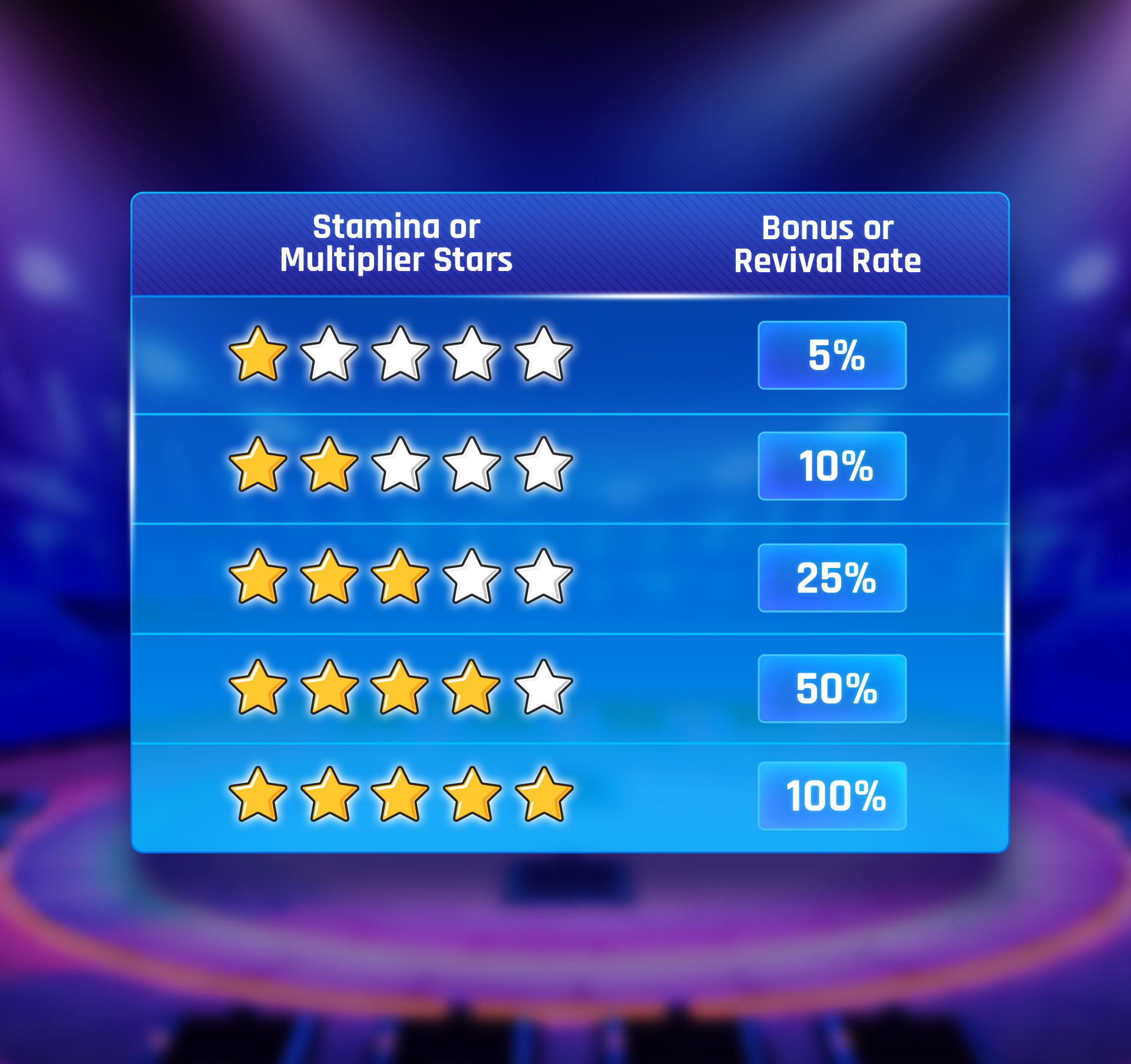 Keep leading!
Lastly, to brush your memory a bit, Block Babies is an NFT-based game that comes with a simple plot- Buy lead babies and take care of them. With these two basic tasks come other super-rewarding adventures like winning battles, questing. Block Babies also features a marketplace where you can buy and sell these virtual bundles of joy at any point in time regardless of your location.
Keep watching this space to read our next segment on Team Babies. Till then, keep collecting, upgrading, battling, questing and napping! And don't forget to show us your love in the comments section below.